Contact us
More information:
If you would like to know more, please contact:
Email: urbancoup@gmail.com
All Media Enquiries
Alex Fearnside
Email: alex.fearnside@gmail.com
Mobile: 0434 990 108
For a Chat
Cath O'Shea
Email: catherine.oshea@wh.org.au
Mobile: 0422 458 909
Eve Recht
Email: eve@everecht.com.au
Mobile: 0425 776 494
Janice Appleton
Email: janice.e.appleton@gmail.com
Mobile: 0417 375 710
Interested in joining:
The Coup is currently looking for new members. If you are interested in joining, please read the Introduction to the Urban Coup , or contact us (Details above).
Why Join?
Joining now means that you participate in deciding the next steps . You will be a part of the key decision making processes as the community decides on land and the physical nature of the Coup. This will include how the community will look, where it will be located, the final number of dwellings it will have, and what environmental initiatives we will adopt.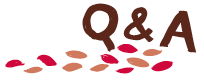 Meet us in Person
The Coup has regular general, and working group meetings, which are for members and provisional members. Often we will connect for a meal before or after a meeting to socialise too.
At the moment we have three Information Sessions locked in at Collingwood Library. The format is a two-part presentation on co-housing and the Urban Coup projects available, followed by Q&A with some members and casual socialising afterwards for more direct questions. Members of both projects will be available for informal questions. Light food and refreshments will be available.
Information Session dates are as follows:
When: Saturday 10th December 2016
(Far and Wide Project only. Near and Tall Project will be closed to new members)
Where: Collingwood Library Meeting Room
Address: 11 Stanton Street, Abbotsford
Time: 10:30a.m. - 1:30p.m.
We also have purely social events, which are open to those interested in meeting us and learning more about the Urban Coup. These are family friendly events!